How many ultra you got for 200 try ??
Guys i think in found a new tric , its many Times i try and it work but need more try.
In this case i invit you to try my method and make résults hère .

At first i explain how use this methode.
For that you need minimum 3 slot in exalt treasury stock. 3 slot free.
Then you pût 3 Green skil in tréma sure stock.
LIKE that.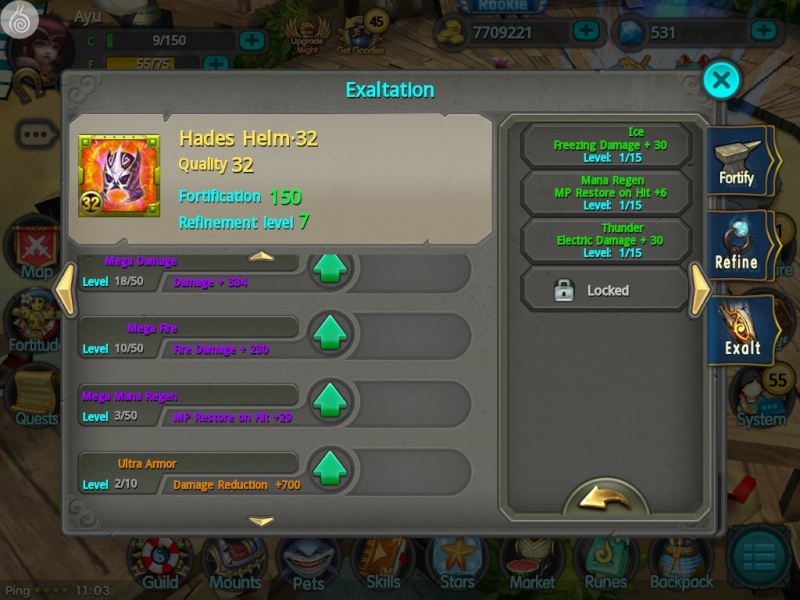 Then u pût this Green skilś on ur stuff. LIKE that.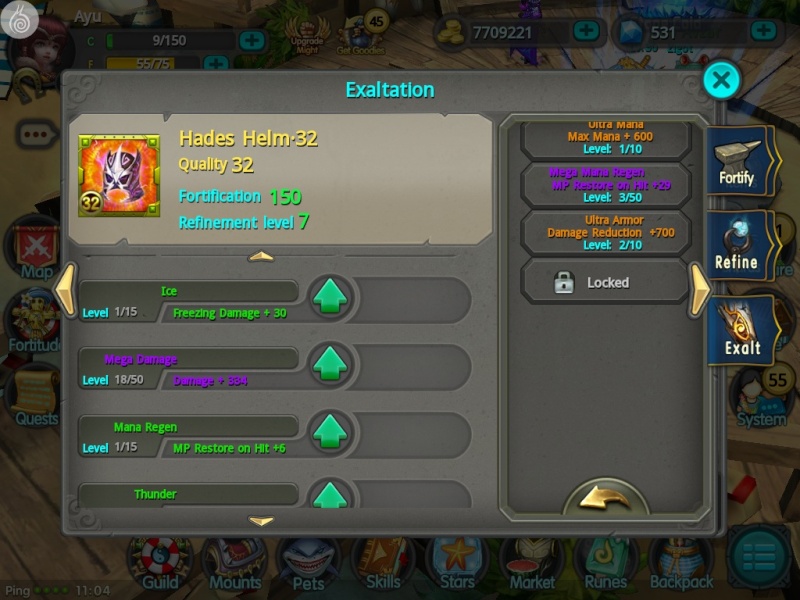 Then you CAN start try.
I think Green skilś on stuff up ur ultra chances .
I got 2 ultra today ( no dooble chance ) with Only 170 exalt
ITS IMPORTANT TO USE PER 10 minimum 10 Time. I think 10 x try best % up:-)


I invit you all to try pls and reply to survey statistik hère .

Kiss

Ayu
Ok, I tried it with 150 exalts, got 1 purple meanwhile and 0 ultra, seems that doesn't work, you was just lucky. Keep it up if it works for you, even if it's just placebo.



Messaggi

: 6



Maybe lol :-) but inm sure its work on luky :-)
180 trys 3 purple 0 Orange, i think you got luck :d
Member





Messaggi

: 11






Messaggi

: 8



Similar topics
---
Permissions in this forum:
You
cannot
reply to topics in this forum